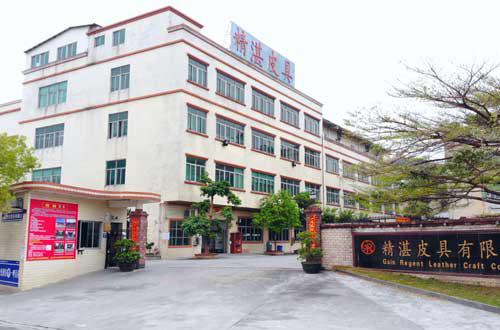 Founded in 1982 in Taiwan, Gain Regent is known far and wide as a high-quality professional leather belt manufacturer. Today, we have a production facility in Changan Town, Dongguan City, China and employ over 120 highly skilled staff members. We also produce much more than just leather belts. Today, we manufacture handbags, wallets, and other products from leather, PU, canvas, nylon, and other materials.
We have a team of industry experts with decades of experience in customizing leather products. Elegant products can be produced to satisfy the fashion demands of our end customers. If customers have any questions, we will provide professional consultation based on our significant experience. We have even worked with major brands over the years, including Urban Outfitters, Target, AEO, Fat Face, Express, New York & Company, GAP, and more. These huge companies rely on our high-efficiency production processes and product quality to meet their inventory needs. Our products have been exported to more than 20 countries and regions around the world.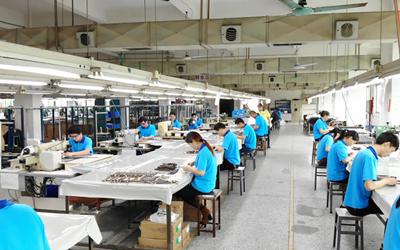 We are highly proficient in leather products manufacturing and handle different types of leather including VEG, full grain leather, split cow suede, and so on. In addition to these materials we also have trusted suppliers of other quality materials, such as PU, PVC, TPU, canvas, denim, and nylon. We are skilled in the production of products with various styles and material applications. We also realize various decorative effects using advanced equipment like laser cutters, but we also apply handmade techniques for products like braided crafts.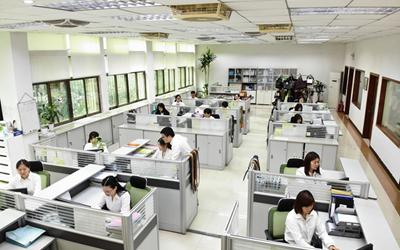 Most important of all, we will serve you with enthusiasm. Sometimes an excellent design is not as simple to implement as it seems. Our employees, managers, even bosses may spend several months developing one customized product, trying different methods one by one. We have highly dedicated sales and service team, always ready to provide you with consultation and answer your questions. We are not afraid of challenges and we will be your most reliable partner!