Embroidered Leather Belt, Embroidery Belt
We apply embroidery to leather belts, realizing unique decorative effects, such as geometrical styles, folk styles and so on.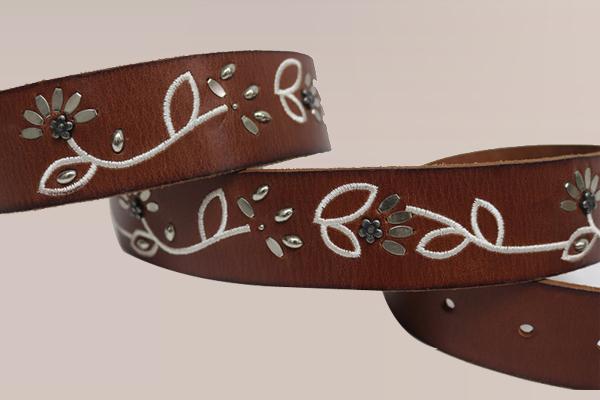 Craft Details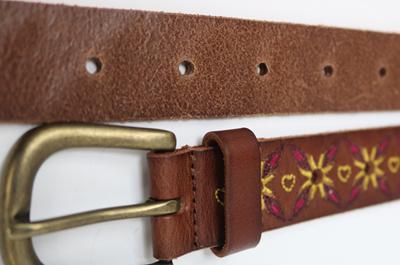 *In order to obtain high-quality embroidery, we maintain strict embroidery procedures. We assure you that any irregular or imperfectly embroidered products will not be shipped.
*The leather belt will be split before embroidery and the surface layer will be embroidered before sticking it all together. This process makes sure the back side is smooth.
Material Selection
Embroidery is adaptive to plenty of materials, including leather, PU leather, cloth and so on.
If the PU leather is too thin to be embroidered, we will add a middle layer between PU leathers before embroidering. This treatment can increase the rigidity to some extent, avoiding appearance of irregular surface during embroidery. Therefore, the finished PU embroidered leather belt may contain three or four layers. The belt has not only smooth and flat surfaces on both sides, but also moderate thickness and high quality.
Product Show